CDB olie als voedingssupplement
CBD olie is een plantaardige basisolie vermengd met cannabidiol, hét werkzame bestanddeel van hennep. Yup, cannabis, maar dan zónder de THC die zorgt voor het roesje. So no worries! 
Voordelen van CBD olie
Hoe hoger het percentage CBD, des te beter de werking van CDB olie. CBD olie is namelijk een voedingssupplement dat voor een groter wordende groep mensen verlichting geeft bij allerlei klachten, of de klachten zelfs laat verdwijnen.
Veel mensen gebruiken CBD olie om eindelijk goed te kunnen ontspannen of slapen, bij chronische pijn of gewrichtsontstekingen en huidproblemen. En zelfs preventief, omdat het de vorming van ontstekingen of zelfs kanker tegen zou gaan.
Zou gaan, zeg ik met nadruk, want nog steeds is er voor de Wereld Health Organisation (WHO) en dus ook voor onze Gezondheidsraad onvoldoende bewijs om hardop te durven zeggen dat het voor iedereen daadwerkelijk werkt. Maar, het goede nieuws is dat de vermeende geneeskrachtige werking van CBD olie nog maar net is komen bovendrijven, en dat er is steeds meer onderzoek komt naar de werking. En dan kan de olie na herhaaldelijk wetenschappelijk bewijs worden ingezet als een officieel medicijn.
Lees ook: Allbidiol 4% CBD olie.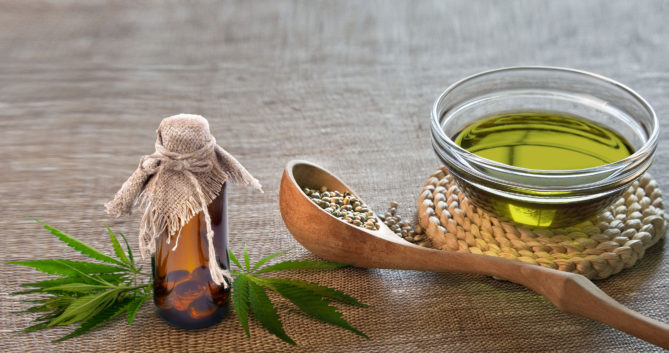 Toepassingen CBD olie
Daar hoef je natuurlijk niet op te wachten. Je zou de olie nu al in kunnen zetten, gebaseerd op vele ervaringen van gebruikers wereldwijd.
CBD olie bij artrose
Voor een chronische aandoening als artrose, die nog steeds ongeneeslijk is volgens wetenschappers, wordt tegenwoordig beweging en een medicijn ingezet. Het doel is 'damage control', het trager laten verlopen van kraakbeenslijtage in gewrichten en pijnbestrijding.
Er zijn wel een aantal onderzoeken bekend waarbij CBD olie wordt ingezet bij deze gewrichtsaandoening. Dagelijks een paar druppeltjes zou de pijn verlichten en andere klachten als gevoeligheid en vochtgehalte van het gewricht verlichten. Klinkt goed, niet?
CBD als ontstekingsremmer
Hetzelfde gaat op voor ontstekingen. Dacht men vroeger dat het stofje THC -dat het roesje geeft- zorgde voor verlichting van ontstekingsklachten, tegenwoordig zien we in onderzoeken meer en meer aanwijzingen dat de cannabidiol verantwoordelijk is daarvoor.
CBD olie bij slapeloosheid
Dit kennen we allemaal wel. Lastig in slaap kunnen komen, of wakker worden en moeilijk weer in slaap vallen. Bijvoorbeeld door gespannen spieren in benen, armen of nek. Een kenmerk van CBD is dat het je ontspant, dus ook je spieren. Het zou dus kunnen zijn dat als je slapeloosheid te maken heeft met gespannen spieren, CBD olie je een prima nachtrust geeft. Probeer het verschil te ervaren in inname 's ochtends of juist 's avonds – ervaringen van gebruikers zijn verschillend.
CBD olie zelfs bij epilepsie
Personen met het zogenaamde Dravet Syndroom, dat zich al op jonge leeftijd openbaart en een hoger risico tot overlijden heeft, ervaren regelmatig epileptische aanvallen. The New England Journal for Medical Science schreef over een onderzoek (dubbelblind, inclusief placebo-groep) onder 120 kinderen en jongvolwassenen waarin voor de epileptische aanvallen van de ene groep CBD werd toegepast en voor de andere groep een placebo. De resultaten waren hoopgevend, en vooral reden verder te gaan met intensief onderzoek.
Hoe wordt CBD olie gemaakt?
Het lijkt dus een wondermiddel. En wie weet, na uitvoerig en uitsluitend wetenschappelijk bewijs wordt dat het nog wel eens. Maar omdat CBD zo goed lijkt te werken, wordt het wereldwijd steeds meer gebruikt. Overigens wordt deze olie vooral gemaakt van industriële hennep, met een hoge concentratie CBD en weinig tot geen THC. Deze pure CBD olie wordt vervolgens vermengd met een andere plantaardige olie zodat je beter kunt doseren, niet geheel onbelangrijk, nietwaar?
Kortom, wel het verschil voor je gezondheid ervaren, maar niet stoned worden – daar komt het eigenlijk op neer. 😉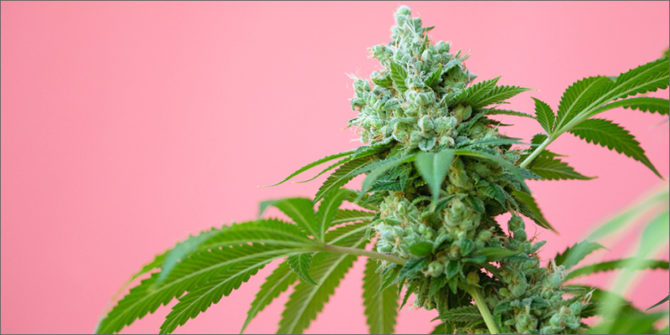 CBD olie kopen?
Waar koop je nou goede CBD olie? Het is inderdaad een trend, zelfs de meest traditionele winkelketen lijkt ervan te willen profiteren. Waarom kies je niet voor een gevestigde naam, met jarenlange ervaring in de zelfzorg-sector, zoals Jacob Hooy bijvoorbeeld? De kwalitatief goede Jacob Hooy CBD-olie is beschikbaar met diverse gehaltes cannabidiol én heeft een prima prijs.
Producten met CBD
Overigens, er is niet alleen CBD olie, er is ook CBD crème, CBD zeep en zelfs CBD lipbalsem.
Enjoy & Do yourself some Good!
Meer health?
Groenlipmossel-extract, een aanrader voor 50+
Pure chocolade, gezond voor iedereen?