Een pakket vol draadloos schakelgemak.
U bent aan het genieten van een lekker dagje weg en op een gegeven moment vraagt u zich af of u wel overal de verlichting uit hebt geschakeld. U raadpleegt uw KlikAanKlikUit app op uw smartphone en ziet dat u het licht in de badkamer nog aan heeft gelaten. Met een druk op de knop schakelt u het licht uit en kunt u rustig verder genieten van uw dagje weg.
Dit alles is mogelijk dankzij het Internet Control Station van KlikAanKlikUit. Deze essentiële link tussen uw iPhone, iPad of Android smartphone/tablet en uw KlikAanKlikuit systeem maakt het uw mogelijk om uw verlichting draadloos te bedienen via uw smartphone/tablet.
Naast het Internet Control Station, beschikt KlikAanKlikUit over diverse zenders en ontvangers waarmee u verlichting, apparatuur en zonwering draadloos kunt bedienen. Door slim gebruik te maken van deze diverse KlikAanKlikUit producten, kunt u op een eenvoudige manier al snel 60 tot 80 euro per jaar besparen op uw energierekening.
U kunt bijvoorbeeld een bewegingsmelder plaatsen in ruimtes waar nog al eens vergeten wordt om de verlichting uit te doen, bijvoorbeeld het toilet of de zolder. De bewegingsmelder, de AWST-6000, schakelt automatisch de verlichting uit wanneer er niemand meer in de ruimte aanwezig is. Daarnaast is KlikAanKlikUit ook uitstekend geschikt voor het elimineren van sluipstroom. Sluit uw televisie en AV set aan op de APCR-2300 stekkerblok schakelaar en u zorgt ervoor dat deze apparaten ook echt uit gaan wanneer u ze uit zet.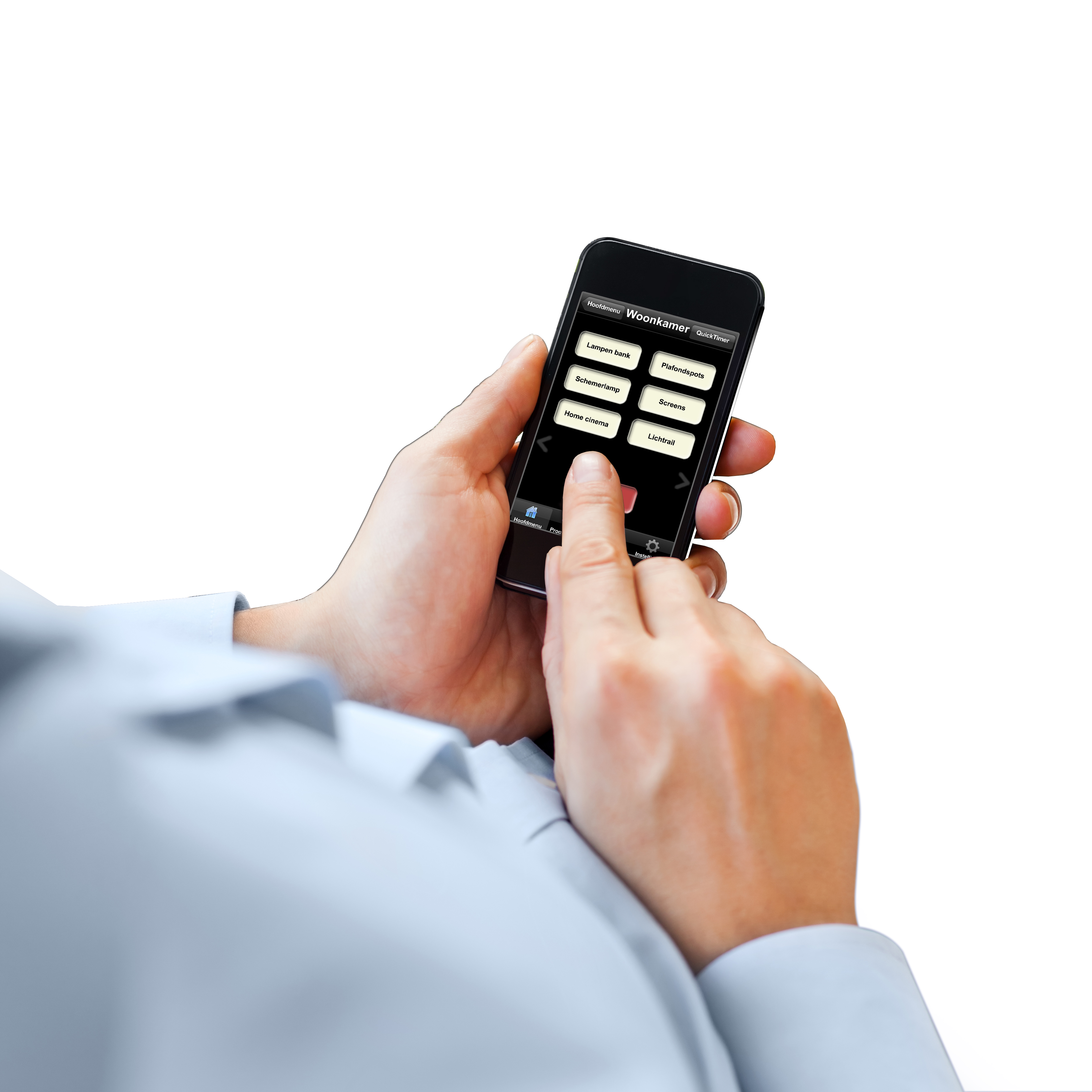 Een andere, minder bekende, methode om energie te besparen is via het dimmen van lampen of het gebruiken van timer functies. KlikAanKlikUit biedt diverse dimmodules die u zowel in kunt bouwen als simpelweg in het stopcontact kunt steken. Bovendien kunt u met het Internet Control Station (ICS-1000), de TMT-502 afstandsbediening of de timerfunctie van de AWST-8800 draadloze wandschakelaar, ervoor zorgen dat uw verlichting automatisch uitgeschakeld of gedimd wordt.
Mail & Win
Deze Mail&Win-actie is inmiddels afgesloten. Iedereen hartelijk dank voor het meedoen, en de winnaar(s) van harte gefeliciteerd!
Doe eventueel in onze Mail&Win-rubriek bij andere acties mee.., en ook op Facebook hebben wij wekelijks speciale Facebook-acties. Veel geluk!