Deel 23 uit de serie "Eerst voeding dan medicijnen" – door
orthomoleculair wetenschapper dr. Gert Schuitemaker
De Amerikaanse Jaap van Dissel, dr. Tom Frieden, nu gepensioneerd, zegt in een internetfilmpje dat hij ervan overtuigd is dat een COVID-19-infectie door vitamine D verminderd kan worden. Van vitamine D is bekend dat het zelfs beschermt tegen luchtweginfecties. De longen zijn juist het mikpunt van dit virus. Dit is geen hypothese, maar wetenschappelijk vastgesteld (British Medical Journal, 2017). In dit onderzoek werd onderzocht of vitamine D-suppletie het risico van een luchtweginfectie vermindert. Gegevens van 25 verschillende studies werden geanalyseerd, waaraan in totaal ongeveer 11.000 mensen meededen. Geconcludeerd werd dat vitamine D-supplementen beschermend werken tegen een acute infectie van de luchtwegen. Ook weten we intussen dat de kans op sterfte door COVID-19 toeneemt met de leeftijd én de aanwezigheid van onderliggende chronische ziektebeelden zoals diabetes en obesitas. Ouderdom en ziekte zijn geassocieerd met lagere vitamine D-waarden.
Hogere vitamine D in koude landen
Engelse onderzoekers onderzochten een mogelijk verband tussen het aantal sterfgevallen als gevolg van COVID-19 en gemiddelde vitamine D-spiegels in 20 Europese landen. Opvallend was dat de gemiddelde vitamine D-spiegels in de zuidelijke landen beduidend lager waren, ook in de zwaar getroffen landen Spanje en Italië. Ze schreven dit verschil toe aan een hogere inname van vitamine D in het noorden met de voeding en supplementen. De onderzoekers benadrukken dat vitamine D ook in hogere doseringen veilig is gebleken. Internationale vitamine D-experts bevelen aan om elke dag 2000 IE (50 mcg) vitamine D als supplement te nemen.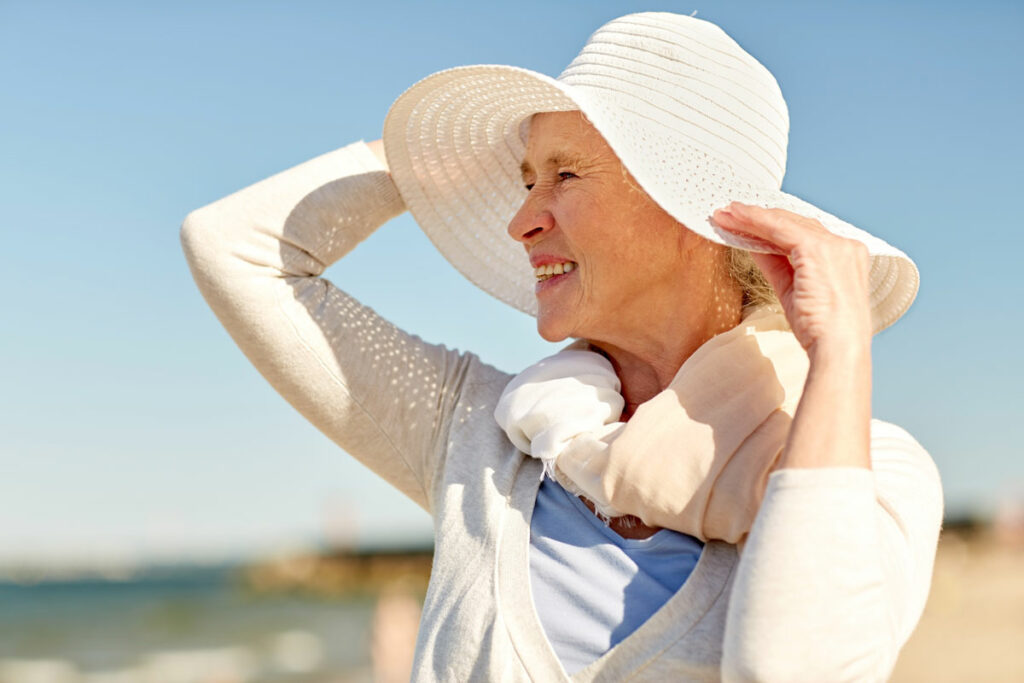 Zogeheten risiscogroepen voor een vitamine D-tekort zijn naast ouderen, ook kinderen tot 4 jaar, zwangere vrouwen en personen met een donkere huid en/of een getinte huid. Maar misschien is nog wel de grootste groep die bovendien ook nog behoren tot de hier genoemde risicogroepen, de …. binnenzitters, bijvoorbeeld thuis of op kantoor. Natuurlijk vooral aan het eind van de winter! Naast nauwelijks zon, wordt er onvoldoende vette vis (haring, zalm, makreel) gegeten. Eieren en vlees zijn bescheiden bronnen van vitamine D, maar vitamine D-verrijkte margarine eigenlijk nauwelijks. Ter vergelijking: 100 gram haring levert 800 IE (20 mcg), terwijl twee boterhammen besmeerd met verrijkte margarine slechts 25 IE (0,63 mcg).
Ga (beschermd) naar buiten!
Eén van de beste adviezen is: ga naar buiten! Zeker nu de lente is gearriveerd: Gratis wordt in de huid meer dan voldoende vitamine D aangemaakt. Wel is het verstandig om een paar dingen in de gaten te houden. In de eerste plaats: zorg ervoor dat je nooit verbrandt! Dat geldt natuurlijk vooral voor personen én vooral kinderen met huidtype-1 of -2. (de rossige mensen met sproetjes en blauwe ogen). Onderschat de zon niet! Laat bijvoorbeeld kinderen niet onbeschermd blootstellen aan een hoog staande zon. Voor ieder ander geldt dat het voldoende is dagelijks 15 tot 30 minuten blootstelling aan hoog staande zon (tussen 11.00 en 15.00 uur) met hoofd en handen ontbloot bij alledaagse activiteiten.
Zorg vooral in deze tijd van Corona/COVID-19 voor 'optimaal'. Een bloedspiegelbepaling is zeker geen overbodige luxe. Ga naar de huisarts en als hij niet wil, zoek dan op internet naar een niet te dure vitamine D-thuistest.
Voor gratis updates over voedingssupplementen en het coronavirus: www.ortho.nl/nieuwsbrief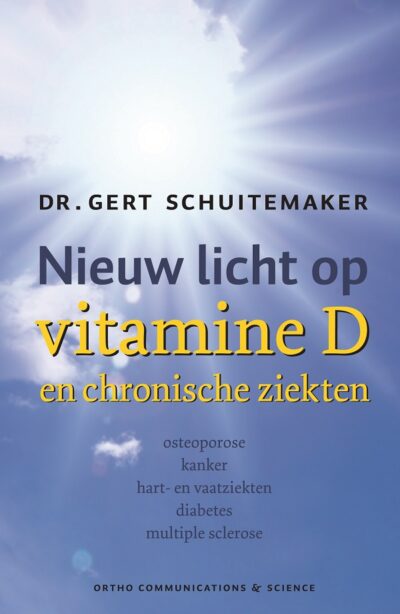 dr. Gert Schuitemaker, orthomoleculair wetenschapper