Het verduurzamen van onze woningen gaan we allemaal doen op termijn. Het is immers de landelijke doelstelling om in 2050 klimaatneutraal te zijn. Maar dat wil niet zeggen dat je niet kunt voorlopen op zaken die op de duur van bovenaf opgelegd worden. Vooral in deze tijd waarin er volop gesubsidieerd wordt of belastingvoordeel wordt uitgedeeld voor verduurzamende maatregelen loont het om zelf het initiatief te nemen. Misschien heb je dat al gedaan door een hybride auto of zelfs een elektrische auto aan te schaffen. Goed kans dat je ook al zonnepanelen op je dak hebt laten installeren. Maar het concept van de warmtepomp roept nog bij veel mensen weerstand op. Terwijl juist dat een uitstekende aanvulling op je zonnepanelen is. Wij vertellen je waarom dit zo is.
Overproductie door zonnepanelen
Heb je zonnepanelen, dan wek je stroom op die je in je huis kunt gebruiken. Afhankelijk van hoeveel zonnepanelen hebt en de weersomstandigheden kan het zelfs zo zijn dat je overproductie hebt en teruglevert aan het net. De vergoeding hiervoor is aan de magere kant. Dat wordt in de toekomst niet beter, naar mate er meer mensen hun eigen energie gaan produceren en wellicht ook wel gaan overproduceren. Je kunt het dus beter inzetten voor je eigen huishouden. En laat die warmtepomp nou net op stroom werken.
Gunstig voor je energierekening
Een warmtepomp kan je huis verwarmen, en ook je water verwarmen. In veel huizen gebeurt dit nu nog met gas. Precies dat wil men in de toekomst uitbannen. Daar kun je dus al op vooruitlopen. Een belangrijke bijkomstigheid is dat gas als fossiele brandstof duurder is dan elektriciteit en zelfs alleen nog maar duurder wordt. Stoken op stroom is dus goed voor een lagere energierekening. Maar we hadden al vastgesteld dat de warmtepomp een uitstekende aanvulling op zonnepanelen was. De stroom die je verbruikt voor het verwarmen van je huis door middel van een warmtepomp kun je dus gewoon zelf produceren. Als je voldoende produceert werken al je apparaten op jouw zelf opgewekte stroom en wordt ook nog eens daarmee je huis en je water verwarmd. Dan blijft er van die maandelijkse kosten aan gas en stroom weinig over. Een investering die zichzelf uitbetaald dus.
Hybride of volledig elektrische warmtepomp
Bij het volledig vervangen van gas door een warmtepomp moeten we wel een kanttekening maken. De mate waarin je huis geïsoleerd is heeft hier namelijk wel enige invloed op. Is jouw huis goed tot zeer goed geïsoleerd, dan voldoet een volledig elektrische warmtepomp voor het verwarmen van je huis. We hebben het dan over woningen met spouwmuurisolatie, vloerisolatie, dakisolatie en dubbel glas. Is jouw huis slechts matig geïsoleerd, en ontbreekt dus een aantal van de hiervoor genoemde maatregelen, dan heb je toch een hybride warmtepomp. Zo'n waterpomp deelt zijn taken met jouw hr-ketel, die op gas werkt. Mocht dit het geval zijn bij jou, vraag jezelf dan af of het zinnig is om zo'n hybride warmtepomp aan te schaffen, of dat je beter eerst kunt investeren in adequate isolatiemaatregelen voor je huis. Je moet immers op termijn toch volledig van het gas af, en dan heb je alsnog een andere warmtepomp nodig.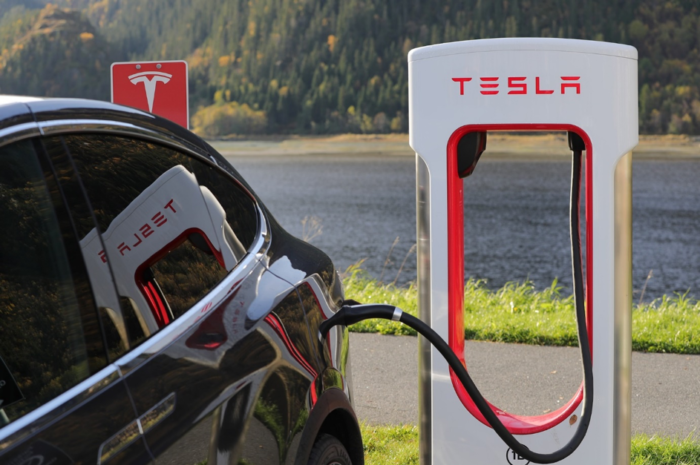 Andere voordelen (en nadelen)
Er kleven nog meer voordelen, maar ook wat nadelen aan een warmtepomp. Hij is bijvoorbeeld onderhoudsarm: één keer in de twee jaar een onderhoudsbeurt is voldoende. Een bodemwarmtepomp kan ook je airco overbodig maken, omdat hij ook kan koelen. Handig voor tijdens een warme zomer. Een warmtepomp is wel een stuk duurder dan een hr-ketel, en het lijkt er ook niet op dat ze veel goedkoper gaan worden in de toekomst. Maar de investering levert wel een waardevermeerdering van je huis. Een warmtepomp produceert wel wat geluid. Je kunt hier rekening mee houden bij het plaatsen door dit op een plek te doen waar dat het minst storend is. Overigens kun je prima wennen het geluid, net zoals je went aan het geluid van je wasmachine en vaatwasser. Laat de installatie wel door een expert doen, want als de warmtepomp niet goed ingeregeld is, verbruikt hij teveel stroom.
Beter voor het klimaat
Zoals eerder gesteld is de keuze voor een duurzaam bestaan ook een keuze voor het klimaat. Je bespaart op de middellange termijn niet alleen op energiekosten, maar je zorgt door jouw keuze ook voor minder CO2-uitstoot. In dit plaatje horen de elektrische auto en zonnepanelen, maar ook goede isolatie en de warmtepomp. Voel jij je dus geroepen om een steentje bij te dragen aan het remmen van klimaatverandering, denk dan serieus na over een warmtepomp om jouw gasverbruik in te dammen.