Het is ook, Week van de Lentekriebels
Lentekriebels. Als dat eerste lentelicht verschijnt en de warme zonnestralen op je bol en door je huis dansen, voel je dat het tijd wordt voor een schoon lijf, een schoon huis en een nieuwe verliefdheid…
Week van de Lentekriebels
Allereerst De Week van de Lentekriebels. Daar kan je je als volwassene al iets bij voorstellen, maar het is dus een projectweek voor het speciaal- en basisonderwijs. Het gaat dan op meer dan 2500 Nederlandse scholen over liefde, verkering, seksualiteit en ook weerbaarheid. Dit jaar is het van 19-23 maart.
Ik vind het een prachtplan. Wat mij betreft kunnen jongeren niet genoeg bezig zijn met thema's als je lijf, je zelfbeeld, weerbaarheid en seks in de media. Naast al het gewone leerwerk. Ik denk dat daar volwassenen van komen die bewustere keuzes maken, meer empathie hebben voor anderen, beter in balans zijn.
Lentekriebels in je lijf
De eerste zonnestralen in het voorjaar zijn vaak al genoeg om de lentekriebels te activeren. De zon schijnt sterker, dus er wordt weer fijn wat vitamine D aangemaakt in je lijf. En dat levert weer meer serotonine en dopamine op. Je weet wel, die hormonen die invloed hebben op vooral je geluksgevoel.
Lentekriebels in je huis
De Sioux-indianen wisten het al: de langste reis die je in je leven zult maken, is die van je hoofd naar je hart. We kennen het allemaal, en we weten het eigenlijk ook zo goed. Maar hoe kom je nu van een leeg hoofd naar een vol hart, in een gezond lijf? En dat in een gezond, schoon huis? Vaak is er slechts een klein zetje voor nodig, wat inspiratie. Wat vind je hiervan:
Energieker met echt voedsel
Het woord detox valt sinds 1 januari jl. regelmatig. Prima wat ons betreft, al is het net als duurzaam een containerbegrip geworden. Wij gaan voor voeden in plaats van vullen. Met dat échte voedsel waar de levenskracht nog in zit, natuurlijk. Dat proef je niet alleen.., dat voel je ook! Ongeacht welk dieet je neemt of welke visie je hebt. En als je voor biologisch kiest, komen er geheid veel minder tot geen restanten van pesticiden en dergelijke in je lijf. How's that for a change?! Kijk 's op Bionext en Stichting Demeter bijvoorbeeld.
Adem in, adem uit
Het grote voordeel van buiten zijn, is de lucht. Niet langs die toegangswegen naar dat Randstedelijke centrum natuurlijk, maar je snapt wat ik bedoel, hoewel uit onderzoek blijkt dat je beter kunt bewegen in een stad met slechtere luchtkwaliteit, dan helemaal niet bewegen. De voordelen daarvan zijn vele malen groter.
Lees ook: Sporten in de stad, gek of gezond?
Er zijn onderzoeken die concluderen dat de frequenties in de natuur heel anders zijn dan in de stad, en dat je je daarom zo heerlijk en heel snel kunt ontspannen.
Wandelen is een van die weinige, heel eenvoudige manieren om snel te aarden, en van je hoofd in je lijf te komen. Bij voorkeur loop je naar en in het park, of naar de rand van het dorp, de B-wegen in. Of neem die fiets weer 's uit je schuur en trap 'm naar het bos. Je zult je verbazen waarom je dat niet vaker hebt gedaan de laatste maanden!
En met iets meer moeite sta je in een groot(s) natuurgebied, of op het strand. Laat maar waaien, die zorgen; weg met al die zaken waar je je druk over maakt maar toch geen invloed op hebt. Let it go… Wat tai chi of yoga helpt daarbij natuurlijk, en vergeet dan je duurzame waterflesje niet; water helpt met het afdrijven van afvalstoffen en negatieve energie.
Thuis helpt dat natuurlijk ook, evenals meditatie en het populaire mindfullness. En dan is nu het bruggetje naar een schoon huis snel gemaakt:
Schoon, schoner, schoonst
Al eens geprobeerd om van schoonmaken en stofzuigen een meer meditatieve bezigheid te maken? Diep door ademen, focus alleen op wat er gebeurt, gewoon doen. Het kan hoor! En daarmee die paar vliegen in één klap; helemaal als je milieuvriendelijkere schoonmaakmiddelen gebruikt. En daarvan zijn er genoeg, van Sonett en Klok tot en met Do it Yourself middelen.
Een ander middel is Marseillezeep, naast schoonmaakmiddel voor veel mensen ook prima bruikbaar als shampoo of douchegel. Andere milieuvriendelijke(re) en veilige manieren zijn baking soda (zuiveringszout) en witte azijn.
Het is echt schoonmaken met een schoon geweten. Een groot voordeel van al deze producten is, dat de lucht in huis er stukken zuiverder van wordt. Je wilt niet weten wat er allemaal aan ellende in je huis zweeft als je de traditionele, synthetische schoonmaakgoedjes gebruikt.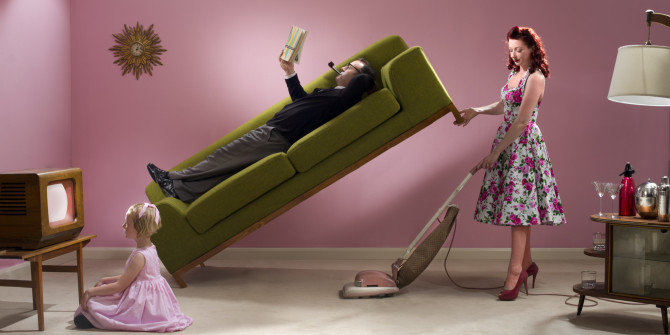 De planten zuiveren de lucht in je huis
Tot slot, ook een aardige: wist je dat er een heel scala aan (kamer)planten is die de lucht in je huis zuiveren van chemicaliën en andere nare stofjes? Zeker als je last hebt van astma, COPD en dergelijke zeer de moeite waard te proberen. Wetenschappers ontdekten deze top-5:
Vredeslelie, Klimop en Graslelie maken huishoudelijke gifstoffen onschadelijk als de beste! Aloë Vera zuivert ook prima én bevat ook nog 's een soort gel die je goed kunt gebruiken voor huidproblemen en muggesteken bijvoorbeeld. Goudpalm zorgt voor wat vocht in de lucht, zodat je je wat makkelijker kunt ademen als je daar normaliter wat meer problemen mee hebt.
Meer of (schoner) wonen, of over je lijf?
Kijk dan 's in Wonen&Leven en Lichaam&Geest voor allerlei artikelen over schoonmaken en andere lentekriebels, als ook over bewegen, duurzamer sporten en mediteren bijvoorbeeld.
Meer lentekriebels:
Niets missen van De Betere Wereld?
Like dan onze Facebook-pagina en blijf op de hoogte.
Of schrijf je in voor onze wekelijkse nieuwsbrief.