Bavo schrijft hierover in zijn vaste column, Maar lees ook over mooie producten van GreenAge, De Nieuwe Band en honing van deTraay..
Bio-logisch!
Jezelf weer verbinden met wat je eet, waar het vandaan komt en wie het maakt. Oftewel: terug naar de oorsprong! Zodat je bewust kan kiezen wat goed is voor jou en voor de wereld om je heen. Onze passie is biologisch eten: natuurlijk, gezond en extra lekker! Er valt veel te vertellen over biologisch, maar bio moet je vooral ervaren. Dat wil zeggen ruiken, horen, zien en proeven! Dus ga lekker fietsen langs biologische boerderijen, maak een nieuw gerecht uit het culinaire magazine Smaakmakend, of ga zelf een keer aan de slag bij een biologisch bedrijf.
Column
2015: Jaar van de Bodem
Het geheim van een lekkere pizza is de bodem, leerde een reclamespotje ons 15 jaar geleden. Dat bekte lekker en ging erin is als koek. Maar hoe leg je uit dat het geheim van gezonde verse producten begint bij de bodem? En hoe leg je uit dat een gezonde bodem noodzakelijk is voor voedselzekerheid op de lange termijn? En dat is pure noodzaak want iedere dag worden 100 hectare grond onttrokken aan de landbouw door degradatie van de bodem. Mondiaal zijn al miljarden hectaren landbouwgrond onbruikbaar geworden. De Wereldvoedselorganisatie begrijpt de urgentie en daarom is 2015 het Jaar van de Bodem.  De bodem is de basis voor de landbouw en al helemaal voor de biologische landbouw. Niet voor niets wordt vaak gezegd: Een biologische boer voedt zijn bodem, de bodem voedt de plant. Een plant heeft geen kunstmest nodig als de bodem gezond is. Een goede bodem levert een goede oogst, maar zorgt ook voor heel veel andere zaken zoals het vasthouden van (grond) water, het vastleggen van koolstof in de bodem en een heel divers bodemleven. In voorbereiding op het Jaar van de Bodem gingen we met een team van Bionext en Ekoplaza op bodemexcursie bij de Hondspol, een biologische boerderij in Driebergen. Daar groeven we een bodemprofielkuil. Elke decimeter dieper graven geeft nieuwe geheimen prijs over de kracht van de bodem.
Zo leerde ik die dag dat:
• Veel regenwormen in de grond betekent dat het goed gaat met de grond. Ze zorgen voor vertering van organische stoffen en voldoende gangetjes door de bodem.
• De pendelaar een regenworm is die zijn hele leven in eenzelfde verticale gang leeft. Hij eet 's nachts strooisel boven de grond en kruipt daarna weer in zijn gang, die wel tot meer dan een meter diep de grond in kan gaan. De gangen zijn ook belangrijk voor de waterafvoer.
Ook als consument kun je goed zorgen voor de bodem. Bijvoorbeeld door je tuin lekker groen te laten in plaats van te betegelen. Of door het kopen van biologische boodschappen. Want een biologische boer zorgt dan in jouw naam voor de bodem.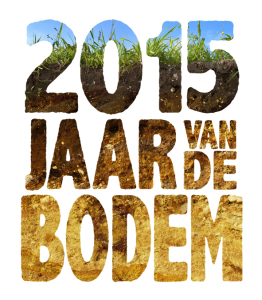 Bavo van den Idsert,
Directeur Bionext
www.bionext.nl
100% natuurzuiver oerspelt
Wereldwijd zijn er nog maar enkele 100% natuurzuiver speltrassen. Oberkulmer Rotkorn is er daar een van. Bioboer Ale Havenga uit het Groningse Waddengebied teelt dit bijzondere oergraan voor het jonge en snel groeiende merk GreenAge. Ale en GreenAge zagen hun bijzondere samenwerking bekroond met de tweede plaats in de Bionext "mijn favoriete bioproduct van het jaar" verkiezing. Vaak is spelt doorgeteeld en veredeld. Tarwe-rassen zijn 'ingekruist' met als doel: een hogere opbrengst per hectare. GreenAge vindt dat alles behalve fair en ging daarom op zoek naar wél 100% zuivere spelt. Kenmerkend voor de werkwijze van het jonge merk: wat er niet is, introduceren zij zelf. Wat er wel is, maar beter kan: brengen zij in de betere, lekkerdere, maar bovenal meest eerlijke versie op de markt.
www.greenage.nl

Biologisch van dichtbij
De Nieuwe Band zoekt steeds naar biologische voeding die van zo dichtbij mogelijk komt.Sinds twee jaar halen ze daarom hun boekweit niet meer uit China maar uit Europa. En dan vooral uit Duitsland, van de Benedictijner abdij Maria Frieden. Afgelopen zomer was Allard ten Dam, één van de oprichters van De Nieuwe Band, op bezoek bij de abdij en sprak met boer Andreas, die enthousiast vertelde over de manier waarop de abdij werkt: "Het gaat ons om de vitaliteit van de bodem. Door die goed te verzorgen krijg je die kwaliteit ook terug in de producten!"
Meer lezen? www.nieuweband.nl

Biologische fairtrade honing van De Traay!
De Traay komt met een nieuwe, h'eerlijke honing: biologische fairtrade bloemenhoning! Zo wil de Traay een positieve bijdrage leveren aan het milieu en aan de bestrijding van armoede. De honing voldoet aan de strenge normen van het EKO- en Max Havelaar keurmerk. Een greep uit deze normen: de bijen vliegen in natuurgebieden of op land van biologisch werkende boeren; waar geen bestrijdingsmiddelen worden gebruikt; En de imkers ontvangen een eerlijke prijs voor hun honing. De nectar van deze honing wordt verzameld op verschillende wilde bloemen in de ongerepte natuur van Nicaragua. Zacht en mild van smaak. Heerlijk in een sladressing, in gebak of op een pannenkoek!!
Meer weten, kijk op; www.detraayhoning.com
Wist je dat?
…de nonnen die de boekweit van De Nieuwe Band verbouwen, dit doen om de bijenteelt te versterken en een stuifmeelparadijs voor bijen is! www.nieuweband.nl
…de oprichter van De Traay, Wouter Vuijk, al meer dan 35 jaar op biologische wijze imkert? www.detraay.com
…spelt eeuwen geleden op natuurlijke wijze is ontstaan uit een vruchtbaar huwelijk tussen oertarwes Emmer en Eenkoorn? www.greenage.nl
Lees meer;
> Binnengelopen bij Estafette Odin
> Biodynamisch Oogsten voor de stroom