Een kijkje in de wereld van een vegetarische, veganistische en flexitarische lifestyle
Op 1 april startte dit jaar de zesde editie van de zogenoemde VeganChallenge. Dit is een project van de Nederlandse Vereniging voor Veganisme, opgezet door een aantal idealisten die graag een steentje bij willen dragen aan een diervriendelijkere wereld. Ter gelegenheid hiervan nam ik een kijkje in de wereld van een vegetarische, veganistische en flexitarische lifestyle.  
Tekst: Frida van Til
De VeganChallenge wordt twee keer per jaar georganiseerd. Deelname is gratis en een dagelijkse nieuwsbrief geeft je drie of vier eenvoudige recepten voor elk moment van de dag. Bovendien kan je via sociale media en een zogenoemde 'buddymap' in contact komen met andere deelnemers. Het doel van de VeganChallenge is om zo veel mogelijk mensen het zo makkelijk mogelijk te maken om veganistisch te eten. 'We sturen je niet naar prijzige bio-winkels of exotisch ruikende toko's' zo is op de website te lezen. Maar vegan, wat is dat en waarom kiezen mensen ervoor om zo te leven en te eten? En hoe houd je jezelf bij de les op een eenmaal ingeslagen, plantaardige weg?
Vega, Vegan & Flexi
Mensen die veganist zijn, zou je ook planteneters kunnen noemen. Ze eten alles zolang het niet ten koste gaat van dieren. Een planteneter eet dus groente, fruit, bollen, knollen, zaden, noten, peulvruchten, granen en paddenstoelen. Een belangrijke reden om plantaardig te leven is de overtuiging dat dierlijk eten altijd samen gaat met hun lijden of dat inbreuk wordt gemaakt op hun levensstijl. Behalve geen vlees eet een veganist in tegenstelling tot een vegetariër ook geen zuivel, eieren en honing en draagt geen wol, leer of zijde. Veganisten willen graag een alternatief voor dierproeven en zijn geen voorstanders van de hengelsport en dierentuinen. Niet iedereen wil zo ver gaan. Er bestaan ook tussenvormen.
Mensen wie het niet lukt of die er (nog) niet aan willen om volledige plantaardig te eten en te leven, noemen we dan ook flexanist. Dit is een variant op de flexitariër, iemand die deeltijd vegetariër is maar nog af en toe dierlijke producten eet. Je moet natuurlijk ergens beginnen en een dag geen vlees eten, draagt al bij aan een schonere wereld. Het effect is vergelijkbaar met het weghalen van 430.00 auto's van de weg.
Diervriendelijker
Het meest gehoorde argument om plantaardig te eten is het tegen willen gaan van dierenleed. Iedereen kent de schrijnende beelden uit de bio-industrie waar teveel dieren in een te kleine ruimte zonder daglicht worden gehouden.
Een veganist eet geen eieren, omdat achter het leven van een doorsnee legkip veel leed schuil gaat; denk eens aan die 30 miljoen haantjes die enkel op grond van hun geslacht, direct na hun geboorte worden afgemaakt voor de productie van eieren, dus ook in de biologische en biologisch-dynamische sector.
Een planteneter laat verder melk en andere zuivelproducten staan. Melk is bovendien bedoeld voor de kalfjes en andere jonge dieren, terwijl moeder en kind vaak veel te snel van elkaar worden gescheiden.
Lagere voedselvoetafdruk, beter voor milieu en gezonder
Hoewel veganisten vooral inzetten op het verminderen van dierenleed, heeft een plantaardige levensstijl nog een aantal andere voordelen. Het is veel efficiënter om landbouwgrond direct in te zetten voor onze voedselproductie. Momenteel wordt meer dan 70% van alle landbouwgrond gebruikt voor veeteelt en zijn er meerdere kilo's veevoer nodig om 1 kg vlees te produceren. Door landbouwgrond enkel te gebruiken om gewassen te telen, kan een belangrijke bijdrage worden geleverd aan het terugdringen van voedseltekorten in de wereld. De zogenoemde voedselvoetafdruk – dat is de hoeveelheid grond die er nodig is om een mens van voedsel te voorzien – van de gemiddelde Nederlander is 2,1 hectare. Willen we binnen de draagkracht van de aarde blijven dan mag de voedselvoetafdruk per wereldbewoner maximaal 0,9 hectare zijn. Door consequent en regelmatig te kiezen voor maaltijden zonder vlees, vis en zuivel kan je je voedselvoetafdruk aanzienlijk verkleinen.
Een plantaardige levensstijl komt bovendien ten goede aan het milieu. De veehouderij is verantwoordelijk voor de grootste uitstoot (zeker 18% van het totaal) van broeikasgassen zoals methaan en CO2. Ze vormt daarmee een belangrijke oorzaak van de opwarming van de aarde. Vleesproductie is de tweede grootste oorzaak van milieuproblemen zoals bodemverontreiniging, water- en luchtvervuiling, verzuring en aantasting van de biodiversiteit.
Ten slotte, een niet onbelangrijke reden is dat steeds meer onderzoek uitwijst dat je door (meer) plantaardig te eten het risico op hart- en vaatziekten, sommige soorten kanker, diabetes type 2 en obesitas verkleint. Dat planteneters een groot risico lopen op een tekort aan vitaminen en mineralen enkel omdat ze geen vlees en zuivel consumeren, is een inmiddels achterhaald idee.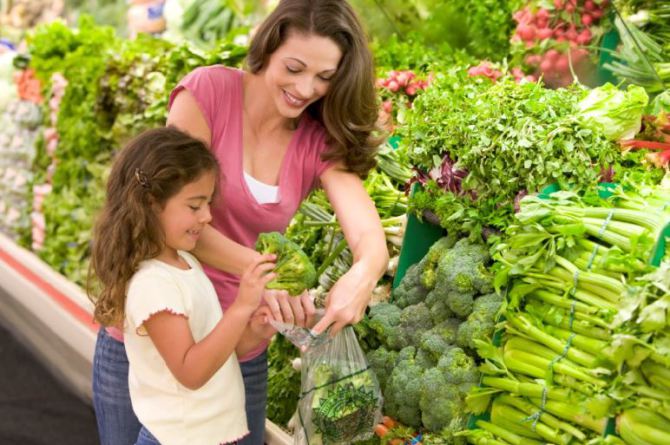 Bloei!
Toch valt het in de praktijk soms tegen om consequent plantaardig te leven, ondanks de voordelen die het heeft. Gemakzucht en ge­woonte leiden ertoe dat we toch overstag gaan voor vlees, kaas, muffins, taart en dergelijk. Vanwege mijn zoektocht naar motivatie, inspiratie en informatie hoe ik met een vegan lifestyle een vrolijk, relaxt leven kan leiden, bezocht ik op 25 april het Planteneters Event Bloei! Diverse sprekers uit binnen- en buitenland kwamen daar om te vertellen over hun missie om plantaardig te eten en deden dit veelal vanuit hun eigen vakgebied. Zo liet Floris van den Berg zien dat zijn vegetarische leef­stijl voortkomt uit en onmiskenbaar verbonden is met het feit dat hij filosoof is. Brenda Bas vertelde over de groene smoothie en hoe goed en gezond die is. Juglen Zwaan weet alles over superfoods en supplementen en liet zien dat de beste, gezond­ste superfoods helemaal niet duur hoeven te zijn. Organisator van het event Boele Ytsma – tevens schrijver van het boek Ik ben een planteneter, net als jij – gaf een aantal bezoekers van zijn workshop de gelegenheid hem het hemd van het lijf te vragen over de toekomst van De Planteneter. Dit zijn maar enkele voorbeelden van de workshops en lezingen die je deze dag waren te volgen. Bloei! was eind april voor mij de place to be in mijn weg naar fulltime vegetarisme.
Dus als ook jij graag een stap wil zetten op weg naar een betere wereld, naar een vitaler leven en naar minder dierenleed  is dit event wellicht voor jou volgend jaar een aanrader! In het najaar kan je in ieder geval al weer deelnemen aan de VeganChallenge!
Bronnen
deplanteneter.nl
www.duurzaamheidinactie.nl
veganchallenge.nl
www.veganisme.org
Boele Ytsma, Ik ben een planteneter. Net als jij (Nederhorst den Berg: Uitgeverij Lucht BV, 2013)