Celzouten van Schüssler
Celzouten of Schüsslerzouten, helpen je lijf helen. Niet alleen bij alledaagse kwaaltjes. De celzouten van Dr. Schüssler kunnen ook prima helpen bij acute situaties én chronische aandoeningen. Laten we 's kijken naar deze zouten die de laatste jaren populair zijn geworden…
Dit zijn celzouten

De zouten van Dr. Schüssler
Geen evil villain uit een Bond-film. Ook geen schizofreen karakter uit een Cartoon Network-tekenfilmserie met gebrek aan zelfliefde… Nee, Dr. Schüssler (1821-1898) was een homeopathisch arts uit Oldenburg, Duitsland. Hij wilde weten wat de lichaamscellen gezond houdt en concludeert na uitgebreid onderzoek dat 12 zeer specifieke voedingsstoffen essentieel zijn bij het reguleren en opbouwen van cellen: de basismineraalzouten.
Hij onderzocht daarna in welke vorm en hoeveelheid ze het best door de cellen kunnen worden opgenomen. De dokter gebruikte deze info om mineralen zó te verdunnen dat ze direct door het mondslijmvlies kunnen worden opgenomen.
Nu spreken we over Schüsslerzouten, of celzouten.
Dit is het verschil tussen Schüsslerzouten-theorie en homeopathie
Wat zit er in deze Schüsslerzouten?
De tabletten bestaan slechts uit 3 ingrediënten:
De lichaamsidentieke minerale zouten die via verwrijving met melksuiker zijn verkleind; precies passend voor de celprocessen.
Lactose of melksuiker, als drager waarin de mineralen zijn verwreven en opgenomen.
Bindmiddel als hulpmiddel dat in de laatste fase van de aanmaak wordt toegevoegd om er daadwerkelijk tabletten van te kunnen maken.
Celzouten en zelfzorg
De basiszouten lenen zich prima voor zelfmedicatie. Later werden er nog vijftien hogere of aanvullende zouten gevonden, die complexere functies vervullen. Een gespecialiseerd therapeut kan hierin adviseren bij meer gecompliceerde klachten of aandoeningen.
De toepassingen van celzouten
Elk celzout heeft dus een eigen taak. Hier kan je alvast mee vooruit.
Enne, de toevoeging D12 of D6 aan een naam zegt iets over de graad van verkleining en de bereidingswijze van het middel. Het heeft dus niets met vitamine D te maken 😉
Schüsslerzout Nr. 1 Calcium fluoratum D12
Elasticiteit van bindweefsel, gewrichten en huid.
Schüsslerzout Nr. 2 Calcium phosphoricum D6
Opbouw en structuur van tanden en botten.
Schüsslerzout Nr. 3 Ferrum phosphoricum D12
Bloedaanmaak en immuunsysteem.
Schüsslerzout Nr. 4 Kalium chloratum D6
Uitscheiding via klieren.
Schüsslerzout Nr. 5 Kalium phosphoricum D6
Energie en sterke zenuwen.
Schüsslerzout Nr. 6 Kalium sulfuricum D6
Cellen en leverondersteuning bij ontgifting.
Schüsslerzout Nr. 7 Magnesium phosphoricum D6
Spieren en zenuwen.
Schüsslerzout Nr. 8 Natrium chloratum D6
Vochthuishouding van huid en slijmvliezen.
Schüsslerzout Nr. 9 Natrium phosphoricum D6
Zuur-base-evenwicht en gal.
Schüsslerzout Nr. 10 Natrium sulfuricum D6
Ontslakking en ontgifting via lever en darmen.
Schüsslerzout Nr. 11 Silicea D12
Voedt haar, huid en bindweefsel.
Schüsslerzout Nr. 12 Calcium phosphoricum D6
Blokkades, etterende processen, lymfe.
Je vindt deze schusslerzouten bij je favoriete natuurvoedingswinkel of online op bijvoorbeeld bol.com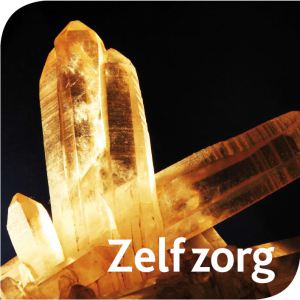 Nog meer toepassingen van Schüsslerzouten
Behalve voor bovengenoemde delen van je lijf, kan je de zouten ook nemen voor een betere vakantie, als kuur en bijvoorbeeld ook om je weerstand en energie te verbeteren. De laatste pakken we even bij de kop:
Energie krijg je niet alleen uit gezonde voeding en beweging, maar ook van de dingen waar je van binnen voor warmloopt: inspiratie en enthousiasme. Een volle agenda, aanhoudend slecht weer of het winterseizoen.., soms heb je ondanks een gezonde levensstijl toch te weinig energie om de dag door te komen of te doen wat je zo graag wilt doen.
Energie Plus Kuur van Dr. Schüssler
Deze kuur helpt je er weer boven door je innerlijke balans te herstellen:
Schüsslerzout nr. 2 Calcium phosphoricum zorgt voor balans als je moet presteren en daarna voor ontspanning. Spanning en niet goed kunnen doorslapen zijn signalen die aangeven dat je behoefte hebt aan dit celzout.
Schüsslerzout nr. 5 Kalium phosphoricum helpt je om het evenwicht in je energiebalans te (her)vinden. Signalen voor disbalans zijn bijvoorbeeld grauw zien van vermoeidheid of overal tegenop zien.
Bij stress en verkramping is Schüsslerzout nr. 7 Magnesium phosphoricum het aangewezen celzout. Het helpt je weer in je eigen natuurlijke ritme te komen.
Er zijn veel meer kuren die je kunt samenstellen/volgen, zoals de Eerste Hulp Kuur. (Hieronder nog twee kuren.)
Zo gebruik je celzouten
Leg de aanbevolen hoeveelheid voor in je mond, onder je tong. Laat de tabletten oplossen (gaat heel gemakkelijk) en wacht 30 mins met eten/drinken.
Meer info over celzouten van Dr. Schüssler
"In balans met Schüsslerzouten" is een compleet overzicht van de 12 basis-Schüsslerzouten en 15 aanvullingen. Auteur van dit handige boek is Margit Müller-Frahling. Zij is adviseur, opleider en vakjournalist biochemie volgens Dr. Schüssler; opgeleid in gezondheidsadvisering en psychologie. Ze leert je hoe je de zouten kunt toepassen inclusief uitgebreid overzicht welke Schüsslerzouten betrekking hebben op welke kwalen. In het boek geeft ze nog veel meer tips voor een holistische levensstijl.
In balans met Schüsslerzouten | Auteur: Margit Müller-Frahling | Adviesprijs € 14,90, te koop bij bijv. bol.com
Meer celzouten:
De Weerstandkuur
Mineralen Kracht Kuur
Zomer, zon en celzouten
Celzouten kopen
Je vindt deze schusslerzouten, inclusief aanvullend advies bij je favoriete drogisterij of natuurvoedingswinkel. Ook kun je de celzouten of producten met de zouten erin verwerkt online kopen bijvoorbeeld bij celzouten.eu of bol.com
Let op:
Koop celzouten zónder magnesiumstearaat. Dit antiklontermiddel beperkt de opname en je zou maar 3 tabletten per dag mogen gebruiken, en dat past vaak niet met de aanbevolen inname. Bovendien,
Magnesiumstearaat kan behalve van normaal, plantaardig stearinezuur  (E 570) net zo goed van dieren zoals varkens en runderen afkomstig zijn – dus let hier op als je vegan bent of het Joodse, Islamitische of Hindoestaanse geloof aanhangt.
Welk antiklontermiddel dan wel? Vraag maar naar calciumbehenaat.
Andere producten met Schüsslerzouten
Er zijn verzorgingsproducten voor gezicht en huid verkrijgbaar met specifieke zouten erin verwerkt. Er zijn ook gels en crèmes die je uitwendig kunt gebruiken.