Afvallen? Begin de dag met een voedzaam, eiwitrijk ontbijt. Dat brengt de stofwisseling meteen goed op gang en houdt je bloedsuikerspiegel stabiel. Bovendien geven eiwitten langer een vol en verzadigd gevoel. En daar heb je de hele dag profijt van, laat onderzoek zien. Mensen die 's ochtends voldoende eiwitten eten, hebben 's middags en 's avonds minder last van lekkere trek. Door goed te ontbijten, eet je dus de hele dag beter!
Met Naturall Pure maak je snel een uitgebalanceerd en proteïnerijk ontbijt klaar. Alle drie de varianten zitten boordevol natuurlijke eiwitten, en bevatten bovendien goede vetten, vezels, vitamines en mineralen.
Ontbijt met een Naturall Pure shake of meng een halve scoop door je (plantaardige) yoghurt, havermoutpap of smoothie, en je merkt binnen drie weken resultaat.
Proteïnerijk yoghurtontbijt
Wat heb je nodig voor 1 glas:
– een halve scoop Naturall Pure
– 200 ml (plantaardige) yoghurt
– een handje blauwe bessen
– munt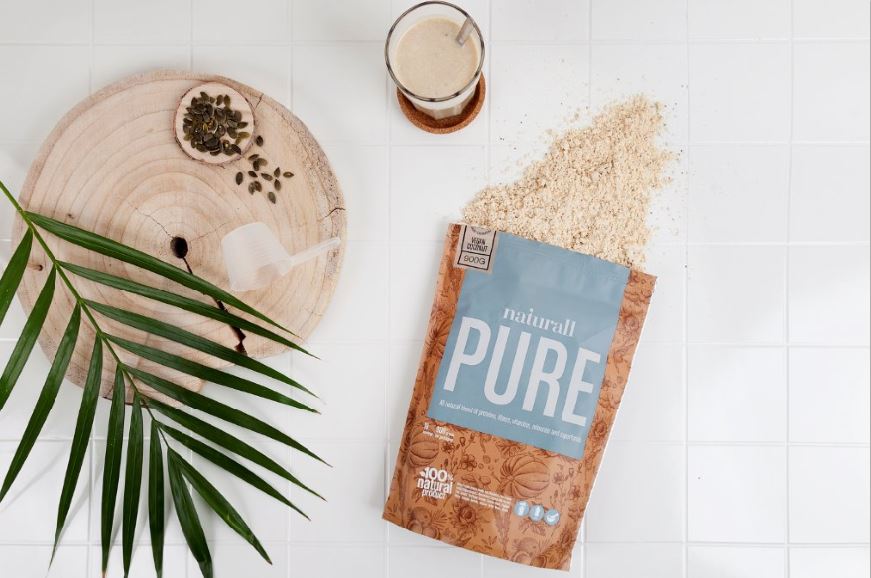 Hoe maak je het:
Doe de (plantaardige) yoghurt samen met Naturall Pure en 3/4 van de blauwe bessen in een kom. Mix dit goed met een staafmixer of gebruik een blender. Schenk uit in een groot glas, roer de overige blauwe bessen er doorheen en garneer met wat munt.
Geniet van jouw energieke start van de dag!