Van bezit naar gebruik: dit zijn de voordelen
Van bezit naar gebruik: waar hebben we het over?
Auto's, fietsen, zonnepanelen en kleding delen, inname van producten naar gebruik om er nieuwe versies van te maken en het sluiten van de cirkel… Het moet overproductie en de afvalberg tegengaan, en het is goed voor Mother Nature want er is minder uitstoot en energie nodig. Ennnn, het is ook nog 's beter voor je portemonnee. Kortom, delen is het nieuwe hebben!
Het is allemaal al 's (veel) eerder gedaan, inderdaad, maar de technologie van vandaag maakt het ons nu veel makkelijker om te kunnen delen en af te rekenen. Van bezit naar gebruik 2 punt 0 zeg maar.
Auto, fiets en zonnepaneel delen
Bespaar op al die hoge vaste lasten en deel je eigen auto of huur er eentje van een particulier. Er zijn allerlei aanbieders die hiervoor bemiddelen, en zorgen ook dat de auto en jij verzekerd zijn. Een variant is dat je per minuut huurt van een grote partij zoals Mercedes Benz: je betaalt dan per minuut voor een elektrische Smart die je overal in Amsterdam kunt parkeren.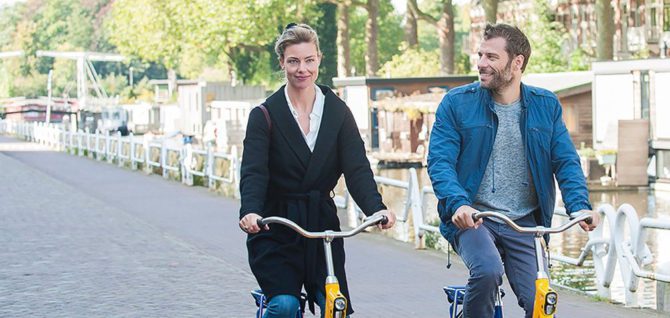 Een aantal steden in Nederland worden overspoeld met zgn. deelfietsen, maar de geelblauwe OV-fiets, dát is pas echt een succes.
Geen (plat) dak maar je wilt toch zonnepanelen? Dat kan! Zet er een paar op een zonneweide op je naam, en via de app heb je alle inzicht in opwekking en verbruik van je groene energie.
Een ladder nodig? Een reciprozaag, of iets anders wat je niet zomaar aanschaft? Kijk dan eens op Peerby – misschien heb je zelf wel iets om uit te lenen aan mensen in je buurt?
Kleding lenen en leasen
Het concept van het Nederlandse Mud Jeans is al een aantal jaar hot in het buitenland. Het is ook super goed: je betaalt een klein bedrag per maand en aan het eind van het jaar besluit je om de broek te houden, of terug te geven of in te wisselen voor een nieuw model. Bij de laatste twee opties halen de denimheads van Mud de jeans uit elkaar en maken daar met wat andere draden weer nieuwe jeans van.
Bij de kledingbibliotheken LENA, Bij Priester en 46Dresses leen je prachtige vintage kleding, vaak als nieuw!
Wel de nieuwste items en tegelijk meedoen aan een nieuwe en alternatieve manier tot duurzame consumptie? Dat kan! Nieuwe, eigentijdse kleding met een verkoopprijs van 200 euro kan je leasen voor 40 euro bij het Scandinavische modemerk Filippa K (locatie PC Hooftstraat, Amsterdam), en dan mag je het een paar dagen houden. Ideaal voor die belangrijke meeting in Dubai, die dress-to-impress party of dat weekend in Lissabon.
Wassen en schoonmaken
Laat gratis een nieuwe Miele neerzetten en betaal alleen per (vaat)wasbeurt – het geweldige idee van Bundles is niet alleen populair bij bewuste consumenten, het circulaire staat ook zeer in de belangstelling van het zakelijke wereldje.
Circulair bakje bio 'pleur'
Bundles gaat na de wasmachine en vaatwasser een stuk verder. Samen met Moyee Coffee is een nieuw abonnement gelanceerd: fairchain (fair trade maar dan nog veel beter) koffie plus een kwalitatief supergoed Siemens bonenapparaat zorgt voor een koffierevolutie in je huis! Via Bundels ontvang je automatisch op tijd bio-koffiebonen door je brievenbus zodat je altijd verse koffie in huis hebt. Ook dit is een fraai staaltje 'van bezit naar gebruik'.
Van bezit naar gebruik: afval is grondstof
Ik noemde Mud Jeans al, maar ook bij Gerrard Street lever je nadat je er klaar mee bent, het product terug in. In dit geval gaat het om een high-end hoofdtelefoon die je vanwege de hele hoge aanschafprijs waarschijnlijk niet eens gekocht zou hebben, maar dat supergave geluid ligt nu binnen je bereik: voor 7,50 per maand zit ie op je oren, totdat je er weer van af wilt. Vervanging van kapotte onderdelen is inbegrepen. En Gerrard Street haalt deze slim ontworpen headset weer makkelijk uit elkaar, en maakt er weer nieuwe mee.
Zeg nou zelf, dat luistert toch een heel stuk relaxter dan die kleine oortjes die je toch steeds weer in z'n geheel moet weggooien omdat er een breukje in de kabeltjes zit?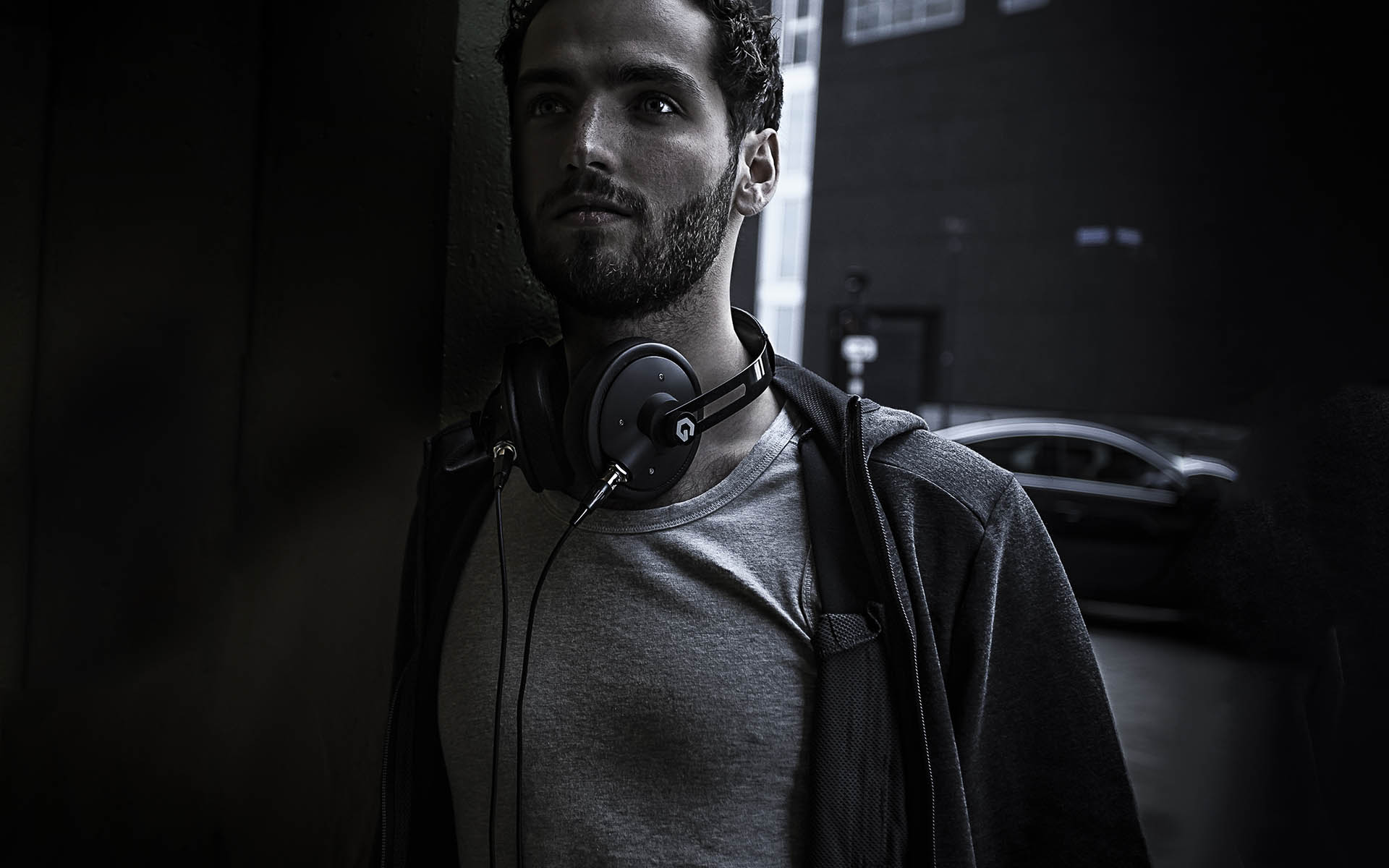 Afval is dus grondstof. Dit principe zie je terug in de begrippen Cradle-to-Cradle en Circulaire Economie. Een stukje theorie: deze begrippen kennen twee kringlopen van materialen:
Van bezit naar gebruik: de technische kringloop
In de technische kringloop komen materialen en onderdelen van producten terecht die zo zijn ontworpen (zoals de genoemde hoofdtelefoon) dat ze op kwalitatief hoogwaardig niveau opnieuw (door andere partijen) gebruikt kunnen worden. Hierdoor blijft de economische waarde zo hoog mogelijk.
Van bezit naar gebruik: de biologische kringloop
De andere kringloop is de biologische. Reststoffen vloeien na gebruik weer veilig terug in de natuur.
Cradle-to-Cradle houdt nog veel meer in; je zou kunnen zeggen dat circulaire economie de basis vormt voor Cradle-to-Cradle.
Geniet van al het moois dat er al is en je nog te wachten staat!
Erwin – chef redactie
Lees ook:
Wasteboards, eerste 100% circulaire skateboards
Bundles haalt 600.000,- op voor overgang naar circulaire economie
Niets missen van De Betere Wereld?
Like dan onze Facebook-pagina en blijf op de hoogte.
Of schrijf je in voor onze wekelijkse nieuwsbrief.