IJzer is een mineraal dat belangrijk is voor het zuurstoftransport in het lichaam. IJzer zit vooral in producten als broccoli en sperziebonen, volkorenbrood en rund- en lamsvlees. Vitamine C verhoogt de ijzeropname in het bloed. Kies daarom voor een heerlijk en gezond fruitsapje bij je boterham: heel lekker en nog goed voor je ook!

Bepaalde groepen mensen hebben meer kans op een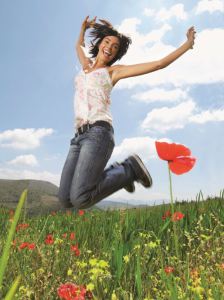 ijzertekort, zoals vrouwen in hun menstruatieperiode, vrouwen die zwanger zijn of borstvoeding geven, maar ook jongeren onder de 22 jaar en vegetariërs en veganisten. Behoor jij tot een van deze doelgroepen? Dan kan een ijzersupplement voor jou een uitkomst zijn.
Vitaal met ijzersupplement
Daarom is er nu IronVital F, een ijzersupplement met een aangename fruitsmaak! Het helpt je te voldoen aan de dagelijkse ijzerbehoefte. Door de combinatie met vitamine C in IronVital F wordt een vlotte ijzeropname door het lichaam bevorderd. IJzer en vitamine C dragen bij aan de vermindering van vermoeidheid en moeheid.
Natuurlijk
Bovendien heeft ijzer een positieve invloed op het immuunsysteem. IronVital F bevat uitsluitend natuurlijke smaakstoffen en bevat geen kunstmatige zoetstoffen of kleurstoffen.

Bestel IronVital F via bewustwinkelen.nl of vraag er naar bij de zelfstandige drogist.
Ook dit vind je op bewustwinkelen.nl:
> Fijnproevers ontdekken oude Vikingtraditie met Esspo Wereldzouten
> Zwarte schoonmaakzeep, van huisdier tot houten vloer