Led en het milieu
De mens wordt steeds milieubewuster. Een huis moet goed geïsoleerd zijn, de wasmachine zuinig en de koelkast niet kouder dan nodig. Ook gloei- en halogeenlampen worden stuk voor stuk de deur uit gewerkt. Hiervoor in de plaats komt led verlichting.
Toch kan de aanschafprijs sommige klanten afschrikken. Deze ligt namelijk wat hoger dan die van andere lampen. Maar door de langere levensduur en de energiezuinigheid verdien je dit geld vanzelf terug. Zo verbruikt de led lamp tot wel 75% minder energie dan de gemiddelde halogeenlamp en gaat de led verlichting gemiddeld zo'n 15 keer langer mee dan een gloeilamp. Led verlichting is dus niet alleen goed voor het milieu, maar op de lange termijn ook zeker goed voor de portemonnee. Bijvoorbeeld: je vervangt een 100 watt gloeilamp voor een 1300 lumen led lamp. Wanneer de lamp 550 branduren per jaar maakt bespaar je wel zon 9,50 euro in die tijdsperiode. Dit is per lamp (!) die je vervangt. Moet je nagaan wat er gebeurt als je al je lampen vervangt door led verlichting.
Vervangen (of niet)!
Misschien heb je je gloeilampen jaren geleden al opgeruimd en deze vervangen door de zuinigere spaarlamp. Dan is het niet nodig om deze allemaal de deur uit te werken. Deze verbruiken namelijk niet heel veel meer dan led verlichting. Wel hebben spaarlampen bepaalde nadelen, waardoor het de overweging waard is op led verlichting over te gaan wanneer de spaarlamp stuk is gegaan. Zo zit er bijvoorbeeld kwik in spaarlampen, een giftige stof. Nu sta je misschien op het punt om al je oude lampen te vervangen. Wacht echter even met weggooien. Het is namelijk handig te weten met welk wattage jouw gloei- of halogeenlamp brandde. Als je het wattage weet, kan je op de verpakking van de led lamp in de winkel zien hoeveel lumen je nodig hebt. Hoe meer lumen, des te meer licht. Wanneer je echter geen oude lamp hebt, kan je natuurlijk ook een andere lamp uit je huis nemen om het te vergelijken.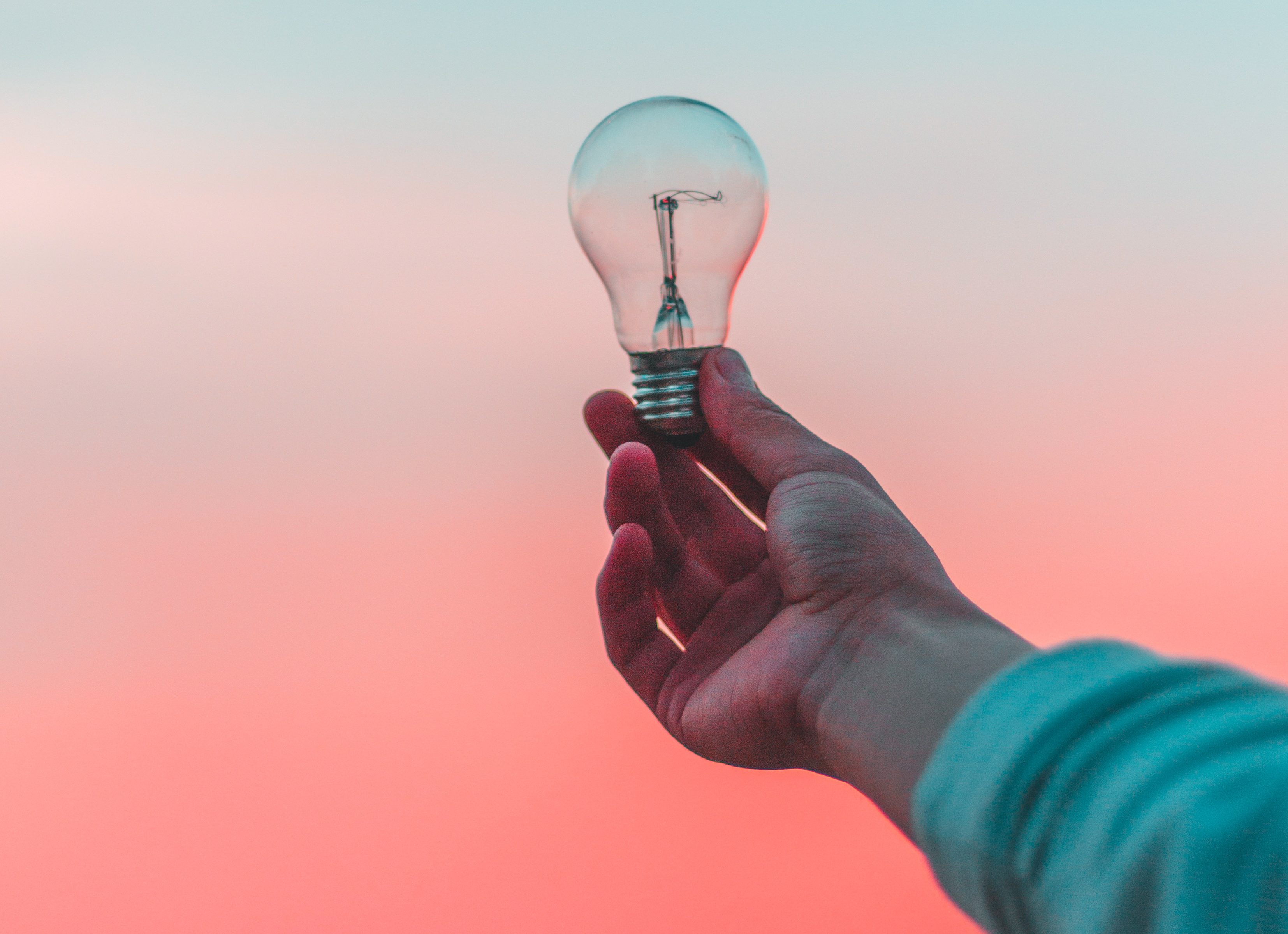 Led verlichting en de mogelijkheden
Led verlichting bestaat al jaren. Deze wordt bijvoorbeeld gebruikt in controlelampjes. Led staat voor licht emitterende diode. Deze lampjes bestaan dus uit een halfgeleider. Stuur er stroom door en de geleider licht op. Vroeger was dit licht echter niet sterk genoeg en de kleur was erg flets. In de loop der jaren is er echter veel veranderd en is led verlichting de verlichting van nu en de toekomst. Led verlichting kopen kan dan ook overal tegenwoordig. Sommige led verlichting is dimbaar. Het is afhankelijk welke variant je neemt. Een lamp die op 230 volt werkt heeft deze functie bijvoorbeeld niet standaard. De led verlichting dimbaar maken is echter wel mogelijk. Hiervoor moet eerst een driver worden geïnstalleerd. Andere led verlichting is wel standaard dimbaar zoals een 12 volt DC. Een 12vol AC/DC led lamp is dimbaar, maar hiervoor moet deze wel aangesloten zijn op een 12 volt DC voeding. Daarnaast zijn 12 volt led lampen dimbaar van 1 tot 100%. Bij 230 volt lampen is het afhankelijk van de driver. Wanneer je al een dimmer hebt maar er nu led verlichting erop wilt aansluiten, is het belangrijk om naar het minimale vermogen te kijken om dit mogelijk te maken. Alle led lampen of spots samen mogen namelijk opgeteld niet minder Watt verbruiken dan het minimale vermogen van de dimmer. Maximaal mogen de lampen 10% vermogen van het maximale vermogen van de dimmer gebruiken.
De led strip
Naast de gewone led lamp en led spotjes bestaan er ook led strips. De naam legt het eigenlijk al uit: het is een flexibele strip met led verlichting. Deze strips komen het best tot hun recht wanneer ze gebruikt worden voor indirect licht, zoals in een vitrinekast of onder traptreden. Er zijn verschillende soorten strips. Zo heb je ze in verschillende kleuren, in verschillende lichtsterkte en voltage. Wanneer je voor een RGB strip gaat, dan kan deze alle kleuren weergeven. RGB staat voor rood geel blauw, en met deze basiskleuren wordt het licht gemengd dat gewenst is. Ook wit licht kan met deze led verlichting weergegeven worden, maar dit licht wordt op den duur erg vermoeiend voor de ogen. Het witte licht wordt namelijk door middel van een illusie gevormd. Als je echt wit licht wilt hebben maar ook de mogelijkheid tot kleur, kan je voor RGBW strips gaan. De W staat hier voor wit. Deze led verlichting heeft dus echt wit licht dat weergegeven kan worden. Over het algemeen zijn deze strips ook capabel tot het vormen van verschillende temperaturen wit: warm, koud of neutraal. Natuurlijk kan je ook voor een witte led strip gaan, die logischerwijs alleen wit licht produceert. Led strips kunnen op maat geknipt worden en zijn dus geschikt voor elk huishouden of werkplek. Ze zijn ook makkelijk te bevestigen door een plakstrip. Zolang de ondergrond vuil- en vetvrij is, blijft de ledstrip goed hangen. Wanneer je dit soort led verlichting kopen gaat, is het belangrijk te letten op de kwaliteit. Veel strips worden namelijk geproduceerd in China.
De kelvinwaarde en CRI
De kleurtemperatuur van led verlichting wordt weergegeven met kelvin (afgekort K). Wanneer de kelvinwaarde hoger is de kleur kouder. Wanneer de kelvinwaarde lager is krijg je dus juist meer sfeerverlichting. Dit is tot ongeveer 3500 K. Koud wit licht is vanaf plus minus 4500 K. Meestal wordt in huis gekozen voor een waarde tussen de 2700 K en de 3000 K. Voor werkplekken wordt gekozen voor een hogere waarde. Hierdoor is lezen makkelijker en wordt er efficienter gewerkt. De kleurweergave CRI wordt weergegeven in procenten. Hoe hoger het percentage, hoe natuurlijker het licht. Kunstlicht is namelijk altijd anders dan natuurlijk licht. Terwijl vooral in winkels, mensen licht willen hebben dat zo natuurlijk mogelijk is. Licht verandert namelijk de hele kleurweergave. Wanneer je dus iets in een paskamer past, wil je niet dat de kleur door de led verlichting spotjes erg afwijkt van de kleur die het kledingstuk heeft in daglicht. Vroeger had led verlichting een lage CRI. Hier stond het ook om bekend: fletse verlichting. Tegenwoordig is dat niet meer zo. Meestal heeft een led CRI>80. Dit houdt dus in dat de spot voor meer dan 80% de kleuren kan benaderen, zoals ze er uit zouden zien in natuurlijk licht. Winkels gaan meestal voor leds met CRI>90. Sommige mensen willen dit CRI ook voor in huis. Echter hebben led verlichting met een hoger CRI wel een hogere aanschafprijs.
Tot slot
Led verlichting biedt een tal aan mogelijkheden en is simpelweg geschikt voor bijna elke situatie. Sfeervol licht in de huiskamer of functioneel licht op kantoor. Gekleurde strips die een leuk effect kunnen geven voor achter de tv en die op maat geknipt kunnen worden. Voor ieder is er wat wils. En zeker ook niet onbelangrijk: led verlichting is beter voor het milieu en zal op de lange termijn zeker ook beter zijn voor de kosten die je kwijt bent aan verlichting.
Meer duurzame verlichting:
Energie besparen met LED
Duurzame verlichting-trends in 2018
Niets missen van De Betere Wereld?
Like dan onze Facebook-pagina en blijf op de hoogte.
Of schrijf je in voor onze wekelijkse nieuwsbrief.