In Afrika, Zuid-Amerika en Azië is het heel normaal dat de moeders tijdens het werken hun kinderen bij zich dragen. Het zijn meestal fleurige en opvallende draagzakken waarin hun kinderen veilig en warm liggen. Bij ons in het westen is een babydraagzak of draagdoek ook steeds populairder geworden. Het is een heel natuurlijke neiging om je kleintje zo veel mogelijk bij je te willen houden. Er zijn veel gespecialiseerde aanbieders van babyartikelen, en daaronder vind je mooie en vooral erg veilige babydraagdoeken en draagzakken die zowel jou als je kind veel comfort en plezier zullen geven. Bekijk nu heel gemakkelijk online welke babydraagzak of draagdoek geschikt is voor je kleintje en het best bij je past.
Wanneer een babydraagzak of draagdoek?
In een babydraagzak ligt je baby op een prettige en comfortabele manier. Echter, dit kan alleen als je baby in staat is zijn hoofdje rechtop te houden. Daarom is een draagzak niet geschikt voor baby's die jonger zijn dan een half jaar. Een echt jonge baby draag je liever in een draagdoek. Daarin ligt je kind op een natuurlijke en ontspannen manier, zonder onnodige inspanning van de nog ontwikkelende nekspieren. In een babydraagzak kun je ervoor kiezen om je kind naar jou te laten kijken, of naar zijn omgeving. Een goede babydraagzak heeft ingebouwde of losse verkleinkussens, zodat je kind altijd perfect zal passen.
Lees ook: Stoer en oer-Hollands, de Easywalker
Een aantal aandachtspunten
Als je jouw jonge baby in een draagdoek meeneemt, zorg er dan voor dat het comfortabel ligt, dat het hoofdje goede ondersteuning vindt en dat je kind vrij kan ademen. Kies je voor een babydraagzak, dan kun je deze het beste voor je buik dragen. Als je kind dan vrijuit zijn omgeving in zich kan opnemen, voelt hij jouw rustgevende lichaamswarmte terwijl hij zich blootstelt aan nieuwe indrukken. Dit is goed voor de sociale en persoonlijke ontwikkeling van je kind. Als je kind ongeveer een jaar oud is en een lichaamsgewicht van 12 kg of meer heeft bereikt, is het minder comfortabel om je draagzak voor je te dragen. Vanaf die tijd is het verstandiger om je draagzak op je rug te dragen.
Met een babydraagzak ben je intiem met je pasgeboren baby en heb je zelf veel bewegingsvrijheid en altijd je handen vrij.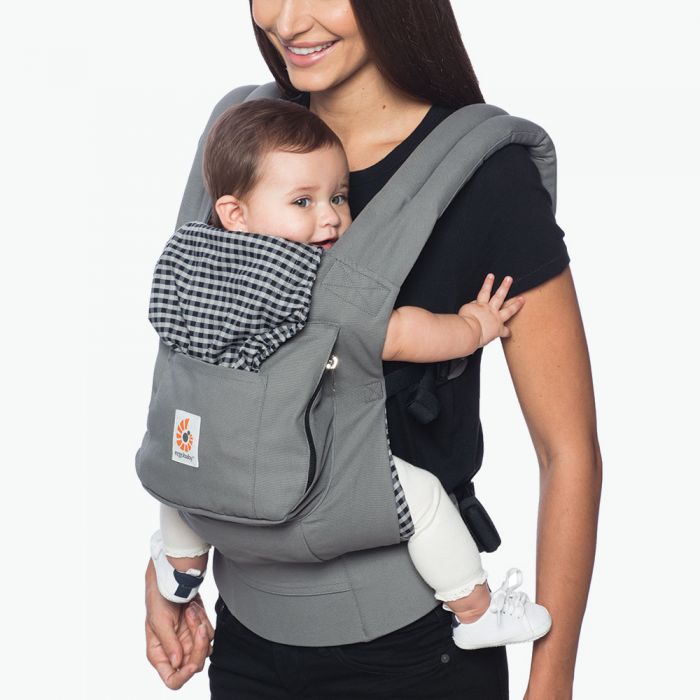 Lees meer:
Een mooi gezicht, raamdecoratie op maat
Hoofdluis. Heel vervelend en het lijkt wel een epidemie.