Migraine. Wie het ooit heeft gehad, herkent direct het nare gevoel. De meeste mensen duiken snel hun bed in wanneer ze een aanval voelen opkomen, een enkeling slikt medicatie. Is er een manier om van migraine af te komen? Om een aanval te voorkomen? Of om in ieder geval geen medicijnen te hoeven slikken? Wij denken van wel!
Er zijn verschillende oorzaken van migraine en dat kan per persoon verschillen. In mijn praktijk kijk ik naar de onderliggende oorzaken van migraine door naar de mens in zijn geheel te kijken. Dat betekent dat we samen gaan kijken naar de leefstijl, voeding, emotionele gebeurtenissen en werksituatie. Lichamelijke oorzaken gaan we onderzoeken door verschillende testen te doen. We kunnen namelijk te maken hebben met een hypothalamusstoring, onverwerkte emoties, een hypofysestoring, een lever- of galstoring, een storing in het neurotransmittersysteem en soms met een niet opmerkzame virale belasting en of een dysbiose van de darmwand. Ook mineralentekorten en verkeerde voeding spelen vaak een grote rol.
Een verstoring in het neurotransmittersysteem houdt in dat door een onbekende oorzaak een ontregeling van de serotoninehuishouding tot stand is gekomen. Een tekort aan serotonine kan een indirecte oorzaak zijn daar deze stof in de darmen wordt aangemaakt. Dit geeft als resultaat dat neurale serotoninereceptoren minder gestimuleerd worden. Hierdoor worden de bloedvaten wijder en ontstaat stimulatie van de pijnvezels.
De huisarts geeft dan werkzame medicatie welke een serotonerge werking heeft en zorgt daarmee tijdelijk voor vaatvernauwing!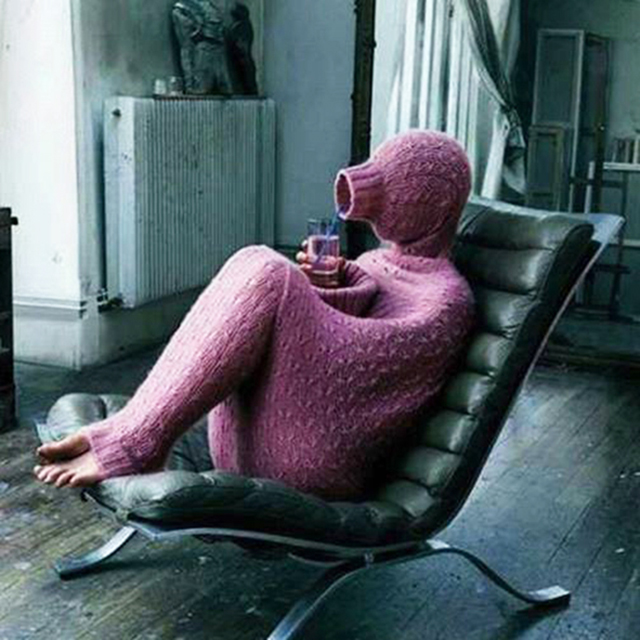 Voorgevoelens
Veel mensen ervaren voor de migraine aanval al voorgevoelens zoals stemmingswisselingen, trek in zoetigheid, vermoeidheid, vocht vasthouden vaak in de enkels, vingers en borsten. Problemen met praten, licht flitsen zien, gezichtsuitval. Tegenwoordig wordt dit migraine met "aura" genoemd. Deze verschijnselen worden verklaard door een storing in de hersenschors.
Psychische problemen als veroorzaker
Mentale en emotionele problemen kunnen de vertering van de organen blokkeren. Daar staan we meestal niet bij stil, maar emoties zoals boosheid, woede, frustratie, angsten kunnen de lever- en de nierenergie blokkeren. Natuurlijk kan dit zowel in positieve als negatieve zin. Bewust met uw emoties omgaan of bewust deze te ervaren, aandacht te geven kan al voor veel verlichting zorgen. Natuurlijk is dat niet eenvoudig maar niks doen is geen optie in het verminderen van de migraine. Hulp hierbij zoeken is altijd aan te raden. Zeker omdat lever- en galblaasverstoring mede deze klacht veroorzaken.
Magnesium tekort als oorzaak van migraine
Magnesium in combinatie met vitamine B2-tekort kan migraineklachten geven gepaard gaande met stress, oestrogenen, spanningen en of verkeerde voeding. Magnesium is heel belangrijk en nodig voor veel lichamelijke processen, mede ook voor de omzetting van voeding in energie. Zonder genoeg magnesium kunnen zenuwcellen geen signalen verzenden en ontvangen en kan er een overgevoeligheid optreden voor verschillende factoren. Geluiden zijn vaak harder, licht wordt niet goed verdragen, spieren raken gespannen, emotioneel kunnen we veel minder hebben, we worden vermoeider, de menstruatie wordt krampachtiger, stemmingswisselingen, migraine en krampen of pijn komen vaker voor.
Reguliere medicatie
Zelfzorg medicatie bevatten cafeïne, acetylsalyzuur, aspirine, ibuprofen en paracetamol. Ergotamine is een hele lange tijd het enige middel tegen migraine geweest, werkte alleen als het meteen aan het begin van een aanval werd ingenomen. De bijwerkingen waren groot en zijn vervangen voor geneesmiddelen met 'triptanen' dat ervoor zorgt dat de bloedvaten zich vernauwen waardoor migraine verdwijnt. Helaas nog steeds bijwerkingen, bovendien blijft de oorzaak.
Dieet maatregelen die je nu al kunt nemen
Qua voeding is het heel belangrijk zo min mogelijk dierlijke eiwitten te eten, thee, suiker, cola, koffie en andere cafeïnehoudende dranken, chocolade en alcohol te vermijden. Stoppen en afkicken van deze producten is de enige remedie. Daarbij eet veel groente, fruit en vette vis te eten; voeding met veel vitamine B2, B6 en B12.
Vitaliteitsscan en voeding
Qua dieet zijn er slechts simpele aanpassingen nodig om tot resultaat te komen. Op basis van ervaring en voeding testen is bekend en kunnen we zien welke voeding, stoffen bevatten die een migraine aanval kunnen uitlokken. Voor de overige mogelijke oorzaken is het zeer zinvol om via een vitaliteitsscan te bekijken waar de oorzaak nu echt ligt en hoe deze aan te pakken. Hierop wordt een effectief behandelprotocol ingezet, eventueel met specifieke supplementen. Op deze manier zet ik op een grondige en natuurlijke manier in op het wegnemen van migraine en hoofdpijn. Behandeling van migraine heeft alleen zin als we de diepere oorzaak opsporen.
Meer weten? Wil je meer weten over migraine of heb je een vraag over een passende behandeling? Neem dan gerust contact met mij op.
Ingrid Kersten
Natuurgeneeskundige
www.praktijkvoorvitaliteit.nl
info@praktijkvoorvitaliteit.nl
Gerelateerd:
> Hoofdpijn, Wist je dat…
> Wèg eczeem!
> Dit helpt je bij ijzertekort